Hello everyone,
K-pop has transformed in the past fours years, there was a time when nobody knew what the word K-pop meant. Now so many K-pop artists are breaking the barriers of music and slowly becoming well known internationally. K-pop is not quite where it needs to be, but they are definitely on the right path. This year we've had a great selection of songs that's why it was challenging to pick the top ten K-pop songs of 2017.
The picks for this list are based on my personal preference, but sales, chart ratings, awards and more will be taken into consideration.
Enjoy!
1.BTS – DNA.
BTS has taken America by storm, this year they performed at the AMAs, The Ellen Show, James Corden, Jimmy Kimmel. It was currently announced they are part of the Billboard top 10 for best song of 2017. Let's just say they are breaking the barrier and making a path for K-pop to take over the world. Their song "DNA" became the first K-pop song to be featured on Spotify's 'Global Top 50′ and won ten times at various South Korean Award Programs. Not only that but the song peaked at number one on the Philippines Kpop Top 5, and the Billboard US World Digital Chart. The group will be performing at Dick Clark's New Year's Rockin' Eve, so make sure you tune in to watch some epicness.
2. Twice – Likey.
Twice is one of the most popular girl group in South Korea at the moment, people often compare them to SNSD aka Girl's Generation. The group debuted in 2015 and they are nine members. Twice is a very likable group and they have many fans, and this year they finally debuted in Japan. They also released their first full-length Korean Album, TwiceGram, and on October 30th they released its lead single "Likey". Both the album and the single reached number one on the Billboard's World Albums and World Digital Song Sales. The girls are very successful in South Korea and Japan, this is only the beginning for them. Good luck, Twice!
3. Blackpink – As If It's Your Last.
Blackpink debuted last year in August and they are already climbing the music charts. Their image and music are appealing to the Asian market, as well as the Western music market. Their song "As if It's Your Last" debuted number one on the on Billboard's World Digital Song. Within 17 hours of their song release, the music video hit 11 million views. Now the music video has over 100 million views. Mark my words, this group will become an international hit.
4. Red Velvet – Red Flavour
Red Velvet is a South Korean Group formed under SM Entertainment, they debuted in 2014 with four members, but the following year they added one more. They are known for their catchy tunes, unique concepts, and challenging choreography. Their song "Red Flavour" was named 'Song of the Year' by GQ Korea in their November 2017 issue. The single peaked at number one on the Gaon Digital chart and number four on the Billboard US World Digital Song. They released another single "Peek A Boo" this Fall that's doing very well too. I wish Red Velvet even more success in 2018. 
5. Sunmi – Gashina
Sunmi a former member of Wonder Girls, made her official solo debut after Wonder Girls disbanded. For those who aren't familiar with Wonder Girls, they are a group who debuted in 2007. At the end of their contracts, Sunmi and another group member decided to go leave the agency and start something new. Sunmi has signed under MakeUs Entertainment and released her first solo under the label. Her song "Gashina" was an instant hit with the song peaking at number one on the SK Gaon Digital Chart, number two on the SK Kpop Hot 100 and number three on the Billboard US World Digital Songs. I guess her own boss J.Y Park founder of JYP Entertainment didn't have to worry about her being successful. The Gashina dance became viral and you can find countless of dance cover on YouTube. Good luck Sunmi, you are destined for great things.
6. Exo – Ko Ko Bop
EXO is one of the top boy bands in South Korea, but they haven't had an easy journey with members leaving the group due to dispute with SM Entertainment. Despite all of the controversy, they have managed to release chart-topping hits like "Ko Ko Bop." The song did very well on the music charts with number one spots on the SK Gaon Digital Chart and Kpop Hot 100. They also peaked at number two on the China V Chart and the Billboard Us World Digital Songs. EXO also won some awards at the Mnet Asian Music Awards for Mwave Global Fans' Choice and Best Male Dance at the 9th Melon Awards. Congratulations on your success this year, EXO!
7. Wanna One – Energetic
I would list all of the members' names but I am new to this group, so I'll leave it for now. My dance teacher is very fond of their music, so I decided to check them out and it turns out they are a big hit in South Korea. Their music is super catchy too and they are excellent performers. Wanna One is a temporary group formed by CJ E&M through the second season of Produce 101. Produce 101 is a survival reality TV show about various trainees coming together from different agencies who come to perform with hopes of becoming more recognized and finally debut. The public votes for the most appealing members, those who are chosen form a temporary group. The public also chooses the group's concept, debut song, and group name. Hence how Wanna One came to be. They debuted on August 7, 2017, with their song "Energetic". Their single peaked at number one on Gaon Digital Charts and number six on the Billboard US world Digital Songs. This song was chosen as the Best Kpop Song of 2017 by Billboard critics. Good job boys, keep it up.
8. WINNER – Really Really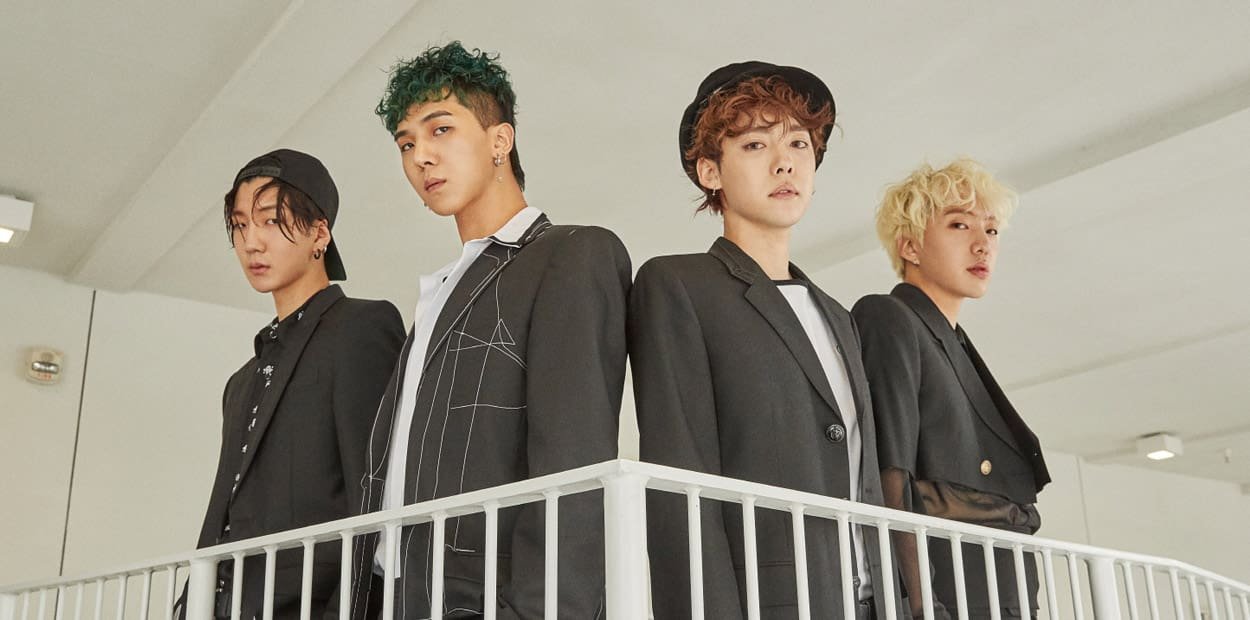 WINNER is a South Korean boy band formed under YG Entertainment, I haven't followed their work closely. For that reason, I won't be listing the names of the members because I don't know them very well. However, after hearing about them this year I decided to do more research and listen to some of their older songs. WINNER debuted in 2013 with five members, but recently there have been changes to the lineup and there are only four members. They released a new song this year, titled "Really, Really" which peaked at number one for two consecutive weeks. They won two awards on "Inkigayo" and "M!Countdown." They have a well-deserved spot on this countdown list!
9. IU ft. G Dragon – Palette
IU debuted on September 18, 2008, she currently is one of the most successful soloists in South Korea. The start of her career wasn't as successful as is it is today, but IU has worked hard to get this far. Her new single "Palette" peaked number one on the Gaon Charts and raking in ten music program trophies. Congratulations!
9. KARD – Hola Hola
KARD first made an appearance in the KPOP world in 2016 with the plan of releasing three project singles before their official debut. This is the first time we see a co-ed group in a long time, I like to refer to them as the South Korean Abba. They are like a breath of fresh air in the K-pop music scene. They made their official debut on on July 19, 2017, with their song "Hola Hola." This upbeat summer track peaked the Gaon charts and the group began their journey of promoting in South Korea. I hope they will go far, they have the talent, the personality, and charisma.
Thank you so much for reading, let me know what is your favorite K-pop song of 2017!
See you soon!
Sources [Wikipedia]